02./12.October - 14.30
Tom and Jerry: A Nutcracker Tale (2007)
Based on an original idea by creator, Joe Barbera, Tom and Jerry find themselves in a fantastic wonderland brought to life by holiday magic and set to the music of Tchaikovsky's "The Nutcracker". In an empty opera house, Jerry wishes for his chance to perform and magically his dream comes true. The little mouse is whisked away to an enchanted kingdom where anything is possible... candy forests, singing snowflakes, even the toys spring to life! Unfortunately, a group of alley cats led by Tom, crash Jerry's party, kidnap the music box ballerina, and wreak havoc in the holiday kingdom. It's up to Jerry to set things right and send those mean old cats back to the alley where they belong.
05./23.October - 14.30
The New Scooby Doo Movies: Weird Winds of Winona (1973)
When they spend the night in the city of Winona with Speed Buggy and his gang, the kids try to determine where the haunting winds are coming from.
09.October - 14.30
The New Scooby Doo Movies: The Haunted Carnival (1973)
When no one shows up at his carnival, Dick Van Dyke enlists the help of the kids to track down the ghost that is scaring away his customers.
19
./30.October - 14.30
Tom and Jerry: The Fast and the Furry (2005)
Tom and Jerry enter an extreme car race competition called the "Super Race" in order to win the grand prize of a beautiful, dream mansion! Driving suped-up hot rods that can adapt to any environment (land, sea or air), they compete in this wild race around the world, encountering famous landmarks along the way and leaving chaos in their wake.
26
.October - 14.30
The New Scooby Doo Movies: The Haunted Candy Factory (1973)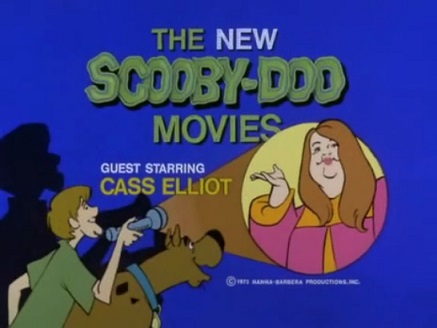 The kids come across a message and a key in a chocolate bar belonging to the Sugarplum Candy Factory, owned by "Mama" Cass Elliot. When her watchman comes up missing and Green Glob Ghosts are on the loose, the kids find a ton of mysteries.